EXISTING MEMBERS- Update Your Info— see below
NEW MEMBER APPLICATION – Click this link to download for a .pdf  Member Application 2017. Follow instructions at top of form.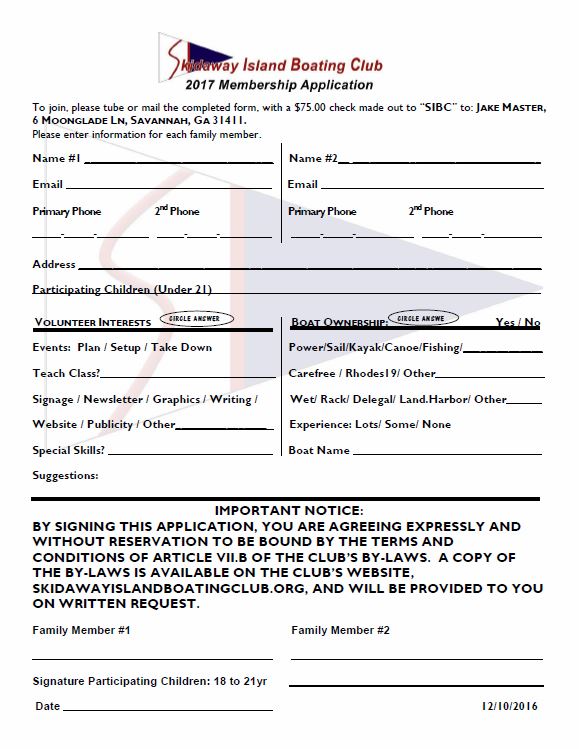 PAY YOUR DUES by Credit Card:
$75.00 Family Membership
EXISTING MEMBERS ONLY – Member Update-   Has any of your info changed since you filled out your application?  (Email, address, volunteer interests, boating info?)
Download the Update Member Information form (pdf)  and Mail or or Tube to: Jake Master, 6 Moonglade Ln.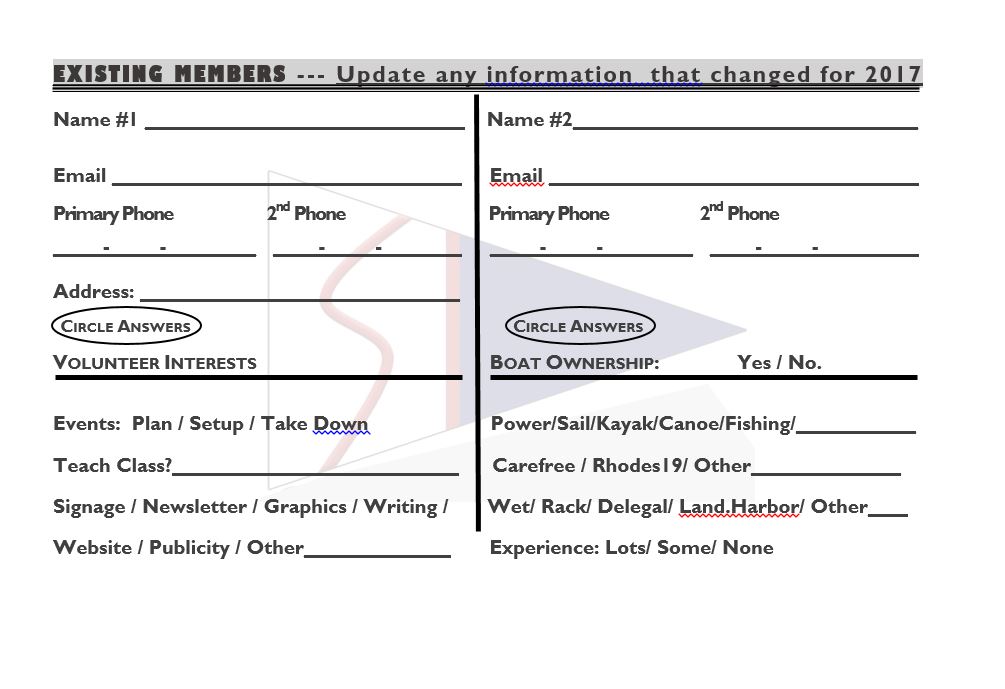 ABOUT SIBC  – PURPOSE
Meet the 2017 Officers and Directors.
Update your Member Info
JOIN AND PAY DUES
Read the club Bylaws