LHM Sock Burning and Burgers
March 24 @ 5:00 pm

-

7:00 pm

Free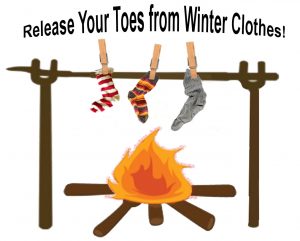 Come Celebrate The Opening of  Boating Season
SIBC Sock Burning and Burgers/Hot Dogs
SIBC Members are you ready to say Good-Bye to winter and Celebrate the opening of the 2023 Boating Season?  Come celebrate the Vernal Equinox with other SIBC members as we honor a long standing Boaters Tradition of burning our old winter socks and lifting a glass to the end of winter and cheer the New Years Boating Season.
It is all happening March 24th at the Dockside Bar at the Landings Harbor Marina from 5:00 pm until approximately 7:00 pm.  The weather is looking GREAT on March 24th.  The prediction is sunny with highs near 74 degrees although a little windy.
If you are going to join us at the Sock Burning and Burgers/Hot Dog Event there are a few things you need to do:
Please RSVP for the Event by March 22nd so we can purchase the right number of hamburgers and hot dogs.
Bring a dish to share with 8 people.  We are organizing our Pot Luck by Last Name:

A thru H: Bring a Salad,
I thru P: Bring a Starch Dish,
Q thru Z: Bring a Desert.Bring a bag of white athletic socks to donate to the homeless,

Bring your old winter socks to burn,
Bring your SIBC Lanyards,
Bring cash for drink donations.  Wine and beer will be available for a small donation.
Hope to See You there!!