SIBC continues to find interesting ways to entertain members whether it's bringing "the burning of the socks" to Savannah or serving up bushels of oysters – 3 bushels!
Some members ate more oysters than others (you know who you are) and still, we did not run out! The crowd was determined to get to the table too! As the evening wore on, Ron Dew was "the last man standing" at the oyster table.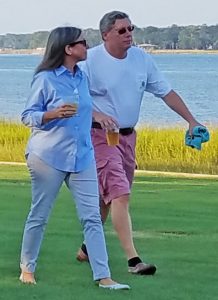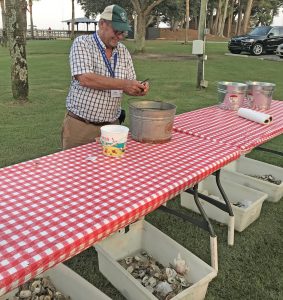 Landings Harbor park is such a beautiful venue and it is so big that fifty-people barely made a dent. Thanks to marina workers for hauling the tables into place too. As usual, Barnes served up a delicious meal with something for everyone.