Skidaway Island Boating Club (SIBC)
Skidaway Island, Savannah, GA. 31411
siboatingclub@gmail.com
See Contacts below
A community group that promotes boating and the recreational use of the waterfront of Skidaway Island, Savannah, Georgia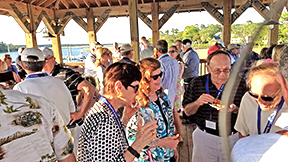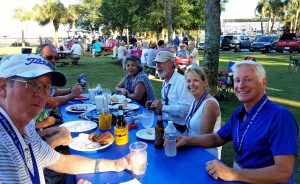 We would love to hear from you!
Are you moving to Skidaway Island?
Contact us with questions and comments!
Acting Commodore, Lee Carroll – lcar794082@aol.com
Acting Vice Commodore, John Gerardi- johngerardi@hotmail.com
Directors at Large:   Dave Angell
                                            – daveangell@bellsouth.net
                                            Jean Kovaleski
                                           – jkov@gmail.com                                
                                           Laurie Stattler
                                           – lfsattler@yahoo.co
Treasurer and Webmaster: John Gerardi
johngerardi@hotmail.com
Secretary: Pam Gerardi – pamgerardi@live.com
or  at siboatingcub@gmail.com
Become a member! Fill out the APPLICATION and pay your dues on the same page!