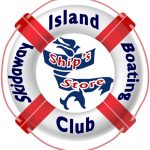 On the Move!
Our Ship's Store purser brings inventory to our Social Events! Remember to bring cash/checks and make purchase on the spot!
Burgees

on Sale! $25.00
Every boater should be flying our club burgee! No excuses! They are on sale during the Hook Race: $25.00 instead of $30.00. Write to Jean and she will make arrangements for delivery.
Hook Race Shirts! $25.00
Hook Race Shirts will be a sale on summer shirts at the Hook Dinner on the 29th. For only $25 (cash or check), you can remember the Hook Race 2017 by wearing a Savannah-appropriate, long sleeved summer shirt naming all the sponsors and including the race logo and our club burgee.
Jean scours the landscape and finds wonderful deals on wonderful new products. She can't also re-order so come back here often!
To Order: Email SIBC (or Jean) with questions about inventory and to place orders: siboatingclub@gmail.com.
Be Proud! Wear SIBC Caps, Shirts, and
Fly the Burgee!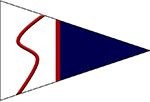 The Official SIBC Burgee  $30.00
SIBC Burgee 12×18″- Correct size for flying from your boat, golf cart, house (or car?)!
NEW! Two great boaters' bags!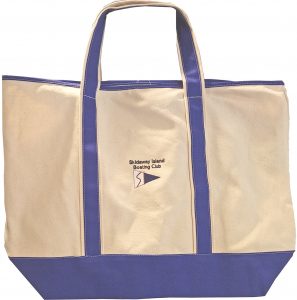 Large Tote $25.00 SALE $15
SIBC logo is embroidered onto this light tan and (our) blue color ed tote: 22″W X 16″ L.
---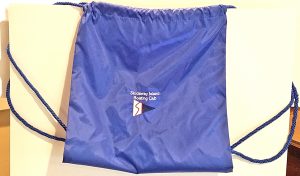 Tote/Carry-all $6.00 SALE $5
 This nylon bag squishes to about nothing when empty, but can carry quite allot: 16″Wide X 22″ long. Straps make it a convenient backpack too!
Buy both totes at the same time for $30.00!
---
Collared shirts –  $20.00
Organic cotton from Queensboro, embroidered logo
Small to XL
---
Caps –  $10.00
---
Jacket – 22.00
Navy light weight jersey, long sleeved, hooded, front full zipper- The perfect weight alone or layered!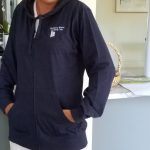 Below: Our Purser in Action!