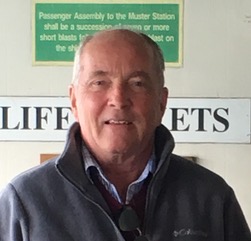 Ahoy from the Desk of your Commodore.
Well the month of May has been a month of transition in the marine weather. Winds and rough sea conditions with the ensuing small craft advisories transitioned to light breezes and temperatures in the mid to high 80's. Perfect conditions to be boating in the Low Country.
The SIBC Bar-B-Q/Sock Burning Event held May 6th was caught in the period of weather transition in early May. Skies were overcas t and threating rain during the entire event. We were briefly rained on and had to move the food tables under the eves of the Dockside Bar. But SIBC Members were not detered by a little rain. We just carried on since we come from sturdy sailor stock. Rain and wind are just part of the challenges to Mariners.
The BBQ/Sock Burning Event was a rousing success. 40 SIBC members attended the event and we had ample hamburgers, hot dogs, beer, wine and margaritas for all. We burned our old socks, toasted in the 2022 boating season and donated an overflowing basket of clean socks to Chatham Savannah Authority for the Homeless. I was even presented with an unexpected gift of a real "Commodores Hat" by Lee Carroll making my transition to SIBC Commodore official. Photos from the event can be viewed in the Post.
Will Hurricane Season Be Starting Earlier?
The current six-month Atlantic Hurricane Season, set in 1965, begins June 1 and runs through November 30. But if you have a recreational boat on the Eastern Seaboard or Gulf, you've likely noticed that the last seven annual hurricane seasons have experienced some type of tropical storm system in May – or earlier.Those early forming storms are now leading the National Weather Service to consider officially moving the hurricane season up two weeks to May 15. What's a boater to do?
"You can't change hurricane season, but you can set up a customized hurricane plan for your boat now," says Scott Croft, Boat Owners Association of The United States (BoatUS) vice president, Public Affairs.
Researchers from Colorado State University are predicting another active Atlantic hurricane season for 2022 with 19 named storms and nine expected to reach hurricane strength (winds of 74 mph or greater). BoatUS notes it is the wind driven storm surge of water that causes the most damage to recreational vessels as docks and infrastructure are torn apart and lowland boat storage areas flood. BoatUS, the national advocacy, services and safety group for boat owners with more than 800,000 members, has free recreational boat-, yacht club-, and marina-preparation information at BoatUS.com/Hurricanes. Also offered is an extensive library of hurricane-preparation videos and BoatUS Magazine articles containing proven tips and techniques amassed from the nearly four decades of post-storm recreational vessel recovery, salvage, and wreck removal experience.
"How to Find and Fix Potential Breaking Points on Your Boat" and "How Not to Read a Hurricane Map" are just a couple of the helpful short reads available. More extensive downloadable guides include "BoatUS Magazine Hurricane Preparations" and "Preparing Boats and Marinas for Hurricanes" and an easy-to download "BoatUS Hurricane Preparation Worksheet" to take with you to the boat.
To help know when to prepare, an Active Storm Tracker helps keep boaters up todate on the direction and intensity of incoming storms, and the BoatUS App offers text alerts.
Boat Yard Blues
by Carl Ridgeway
If you're a sailboat owner, like me, or the owner of any boat that is too big to be trailered, you know the pain of finding an affordable and reliable boatyard in the Savannah area. Sail Harbor, on Turners Creek, was my go-to for bottom paint, rigging and other services. With their 10 ton travel lift, ample hard pan for bracing and working on boats, and a helpful and competent staff I knew my boat, and my wallet, was in capable hands.
Alas, Sail Harbor boatyard is no more. Having been sold and now operating as Savannah Marina, gone is the boatyard, leaving us to choose between Hinckley or Thunderbolt marinas, as if that's a choice. (my boat is too small to be of interest to Thunderbolt and my wallet is too small for Hinckley) But fear not! The Cavalry is coming over the ridge, all be it a ways off. The Donnelly brothers have acquired the old Sasser's boatyard on Turner's Creek in Wilmington Island and plan to have a new full service facility up and running about two years from now. While they are still in the permitting phase, work has already begun on the infrastructure. There are plans for a travel lift and even revitalizing the old rail hoist which was once used to haul out shrimp boats. This is particularly promising as it would be convenient for the county and state vessels operating in our area. Development is still in the early stages but I, for one, choose to be optimistic and, for the time being, will sail my boat to either Landing Boatyard in Brunswick or Marsh Harbor Boat Works in Beaufort, SC in search of affordable, reliable service.
SIBC is seeking volunteer help from our members due to a recent loss of several of our key officers for various reasons.
We currently are seeking members who can help us with the following positions:
Interim SIBC Board Secretary
Attend Board Meetings

Is a Voting Board Member
Records Proceedings and prepares monthly Board Minutes and Agendas
Keeps papers, records & documents of the Club
Interim SIBC Treasurer
Collects all dues, initiation fees, assessments and other moneys due the Club

Keeps record of payments by members
Makes all authorized disbursements
Provides a detailed written report of monthly covering receipts and expenditures
Performs all the Clubs banking
Reports to the Board monthly and membership at regular Club meeting the financial condition of the Club
Interim Vice Commodore
Assist the Commodore in the discharge of his duties

In the absence or disability of the Commodore, serve as acting Commodore
Dockside Bar – May 20th, June 3rd, 17th from 5pm to 7pm
June 11th – Pontoon Boat to Ossabaw Island
June 25th – The Savannah Bananas
August 12 – Tall Tales
September 17th – Hook Race – Finish Line LHM and Celebration at Dockside Bar
Email hughandcharlene@gmail.com with questions or for
reservations.
Off Watch